In response to the unfortunate incidence of the Ikoyi building collapse, ASCE Nigeria Section organized an interactive Panel Discussion on the Menace of Building Collapse in Nigeria to articulate the views and perspectives of key building professionals on the subject matter.
In commemoration of the ASCE Day 2021, the discussion, which held on the 9th of November, 2021, featured respected Civil Engineering practitioners across the diverse areas of Building Construction in Nigeria.
The discussion started with the President of the Section, Engr. Rasheed Hassan who introduced the audience to the annual ASCE Day.
From the contractor's point of view, the Founder of Construction Kaiser, Engr. Igbuan Okaisabor stressed that there must be clear interaction between design and construction of buildings.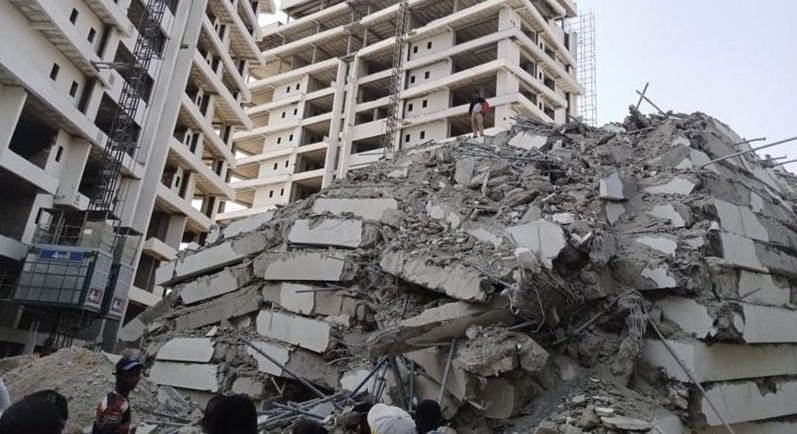 The Geo-technical expert, Engr. Dr. Kofoworola Popoola emphasized that construction stakeholders must insist to have a thorough Geo-technical investigation of their construction site to avoid building collapse while the project management guru, Engr. Nimot Muili shared her insights on how to prevent building collapse stressing that building should be constructed and used for their intended and approved purposes.
Engr. Abdul-Azeez Shonibare who has been a structural engineer for over 35 years charges all the construction stakeholders to ensure that there is strict adherence to the three stages of construction which are Planning, Design and Construction.
ASCE Nigeria Section's President-elect, Engr. Austin Odibi, who is also the moderator stated that as at November 8, 2021, about 44 lives had been lost to the Ikoyi building collapse and charged all the stakeholders, including the clients, to share responsibilities.